Household Crawling Insects
Most common household crawling pests that pose threat to our life style include cockroaches, red ants, white ants, silverfishes, spiders, millipedes and centipedes. These allergic insects cause poisoning in food stuff stored, spread pathogenic infection and cause damage to the things we posses. They opt for dark and dampen places to hide and brood. Control strategies include neat and tidy maintenance of the living place and periodical disinfestations spray treatment for preventive life cycle control measures. The chemicals used should be approved public health pesticides without smell and should be handled by trained operator at optimum concentration.
Wood Borer

Every year thousands of homes and commercial places are infested by wood destroying pests like wood borers and termites.
Borer activity is usually determined by the presence of borer holes.
SIPC offers Injection & fumigation treatment which is most effective to control wood borer.
Beetles, moth and lice are the most common insect pests of stored grain and processed food products.
They are small enough to feed and hide inside the stored grains and will feed over clothing, rugs and other fabrics to all food materials and have their shelter over the same materials.
SIPC offers disinfestations and fumigation treatment on continuous monitoring scheme to the time frame offered by the client.
We offer various Fumigation Services such as: In-Transit Fumigation, Bulk/Bagged Commodities Fumigation, Containers Fumigation, Empty hold Fumigation, Ship Fumigation, Stored Grain Fumigation, Factory Fumigation and Quarantine Fumigation.
Honey Bee
Honey bees may be beneficial insect but when they are found in residential and office complex they pose threat to the people.
Honey comb removal is more technical and skill oriented process, particularly at high roofs and elevated structures. It needs trained bee handlers.
SIPC offers the best and safe technology to remove honey combs in all places without damage to the property and harm to the people.
Snake Management

Snakes are the most dangerous reptile guests to our living placeless which are of lethal threat to human life.
SIPC offers preventive repellent treatments to avoid invasion of snakes to our property by using Carbolic acid and other chemicals.
Phosphine gas treatment will also be used at adverse situations to kill the snakes which are inhabited in the termite hills.
SIPC Odorless Disinfestation Spray Treatment
The best option to control household crawling insect pest is to go for SIPC odorless disinfestations spray treatment.
It is harmless, safe, reliable, low dose technology with advanced and approved chemicals.
It is applied by trained pesticide operators in SIPC.
It must be sprayed on monthly basis.
This is an effective measure against all household pests such as cockroaches, ants, spiders, silverfish and other seasonal pests like millipedes, etc.
Disinfestation spray is applied in all rooms over wall, shelf, ceiling and every nook and corner.
Can be applied during working hours without any disturbance.
People can continue with their work while our operators do their job.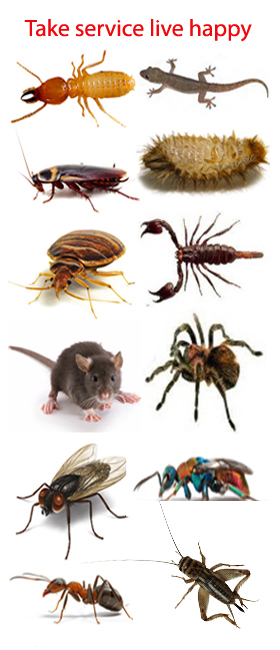 Our Advanced

Pest Control Services